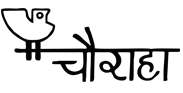 To know more about Kilol, click here.
Kilol translates to 'Play' in Sanskrit and the word rightly embodies our design ethos- we play with traditional handicrafts of India to give them a fresh spin to match the contemporary aesthetic.

We are a 3-decade-old Indian brand with our roots in Jaipur where we create quality handmade apparel and home linen inspired by the rich textile traditions of our country. At Kilol, we are also committed to supporting the artisans responsible for creating our products and preserving ancient craft processes.

The central focus of our designs is the craft of hand block printing which has flourished in Rajasthan and Gujarat for over 2 centuries. All our printing is done in-house in order to achieve the highest quality standards.

We also employ the use of traditional surface detailing and ornamentation to create pieces that you'll love to wear over and over again.

At Kilol, we have a wide range of products in the apparel category- ranging from ethnic wear like Kurta, Dupattas and Sarees to modern wear like Kaftans, Tunics, Dresses and Pants all designed and tailored in house by our team of fabricators.

Our Soft Furnishing category boasts of a wide variety of collections in an array of prints and patterns . We produce handmade quilts and Dohars alongside premium Cotton bedcovers , linen, towels, cushion and pillow covers all adhering to our stringent quality standards while retaining the spirit of the craft.

When you buy a Kilol product, rest assured that you're buying a handmade beauty that has been created painstakingly and lovingly by artisans using their inherited traditional skills . We hope you will love your Kilol product and cherish it as a token of our country's robust craft heritage .